Our Work Around the World
Even when apart, CRS and our partners connected and collaborated to reach more than 140 million people across 115 countries. Throughout 2020, we worked tirelessly to prevent the spread of COVID-19 and overcome the compounded impact of the pandemic on people whose lives were already strained by poverty, hunger, disease and violence. Meanwhile, our critical aid and development programs continued. In this report, you'll learn about CRS Global Results and Mission & Mobilization—two landmark initiatives that reflect how we are adapting to a changing world.
CRS Global Results
Introduced in 2020, CRS Global Results demonstrate how each program, country and region contributes to our global impact, making our progress transparent and accountable. These numbers allow us to measure how we are achieving desired outcomes and how our work across all programs adds up to transformational change at scale.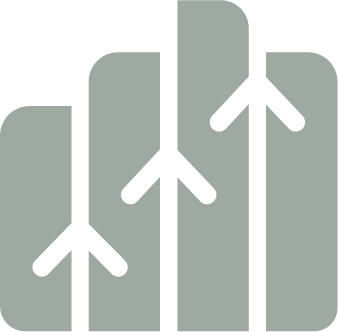 Follow this icon for the 2020 global results in each goal area.
Goal 1
All people live in just and peaceful societies
Building peace by replacing lost trust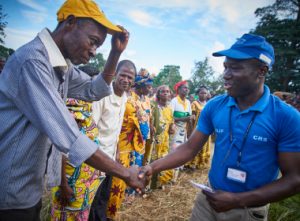 In the Central African Republic, millions of civilian lives were struck by turmoil in late 2013. The country became divided along religious lines as Muslims and Christians, manipulated by armed groups, began attacking each other. In the deteriorating economy, people could no longer work, earn money or feed their families.
But what looked like a conflict without resolution gradually took a turn for the better. Though the differences of faiths had been used to divide Central Africans, the shared values of their faiths ultimately reunited them.
In the peace process, the U.S. Agency for International Development supported the creation of the Central African Interfaith Peacebuilding Partnership, or CIPP, promoting social cohesion, trauma healing and peace education. Economic recovery as a foundation for peace unfolds with saving groups, training and financial support to local institutions, and youth vocational training. Strengthening local institutions this way provides ownership and makes it easier to reach more people.
CIPP also provides institutions with long-term accompaniment and the Holistic Organizational Capacity Assessment Instrument, a CRS tool for measuring an organization's capacity in areas such as organizational governance, financial management, human resources and program quality. The platform serves as a model to other Central African peacebuilders and peacebuilding organizations.
The three leaders of the platform—the pastor, cardinal and imam—came together to ask Central Africans to disarm their hearts.
–Isaac Jean-Michel Service, permanent secretary of the National Interfaith Peace Platform
Goal 2
All people survive and thrive in the face of disasters
As Nepal rebuilds, women emerge as leaders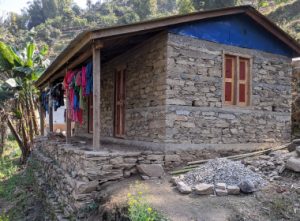 In April 2015, an earthquake in Nepal destroyed 605,254 houses and damaged almost 300,000 more. A determined group of women stepped up to help rebuild their community.
Bishan Sunwar is one such leader, the first female head mason in her municipality. Her primary responsibilities include monitoring reconstruction activities, providing technical support during house construction and coordinating directly with development officials to ensure that participants build safe homes.
As part of the recovery and resilience program in Okhaldunga, CRS conducted training for skilled and unskilled masons. Bishan Sunwar co-facilitated the 50-day session in her village, then started a contractor business of her own, bringing along two women and four men she had trained. A major turning point in the perceptions of women's roles in the trade came when a health management team who'd observed her previous work selected Bishan's group to build an outreach clinic in Khiji Chandeshwori. Bishan and her team completed the clinic in 14 days.
"Had CRS not given me an opportunity as an instructor, I would have never dreamed of forming a team and taking up a big contract," Bishan says.
There are many houses that have been destroyed by the earthquake and I want to help rebuild. So I think it's a best time to focus on my vocational skills for sustainability.
–Bishan Sunwar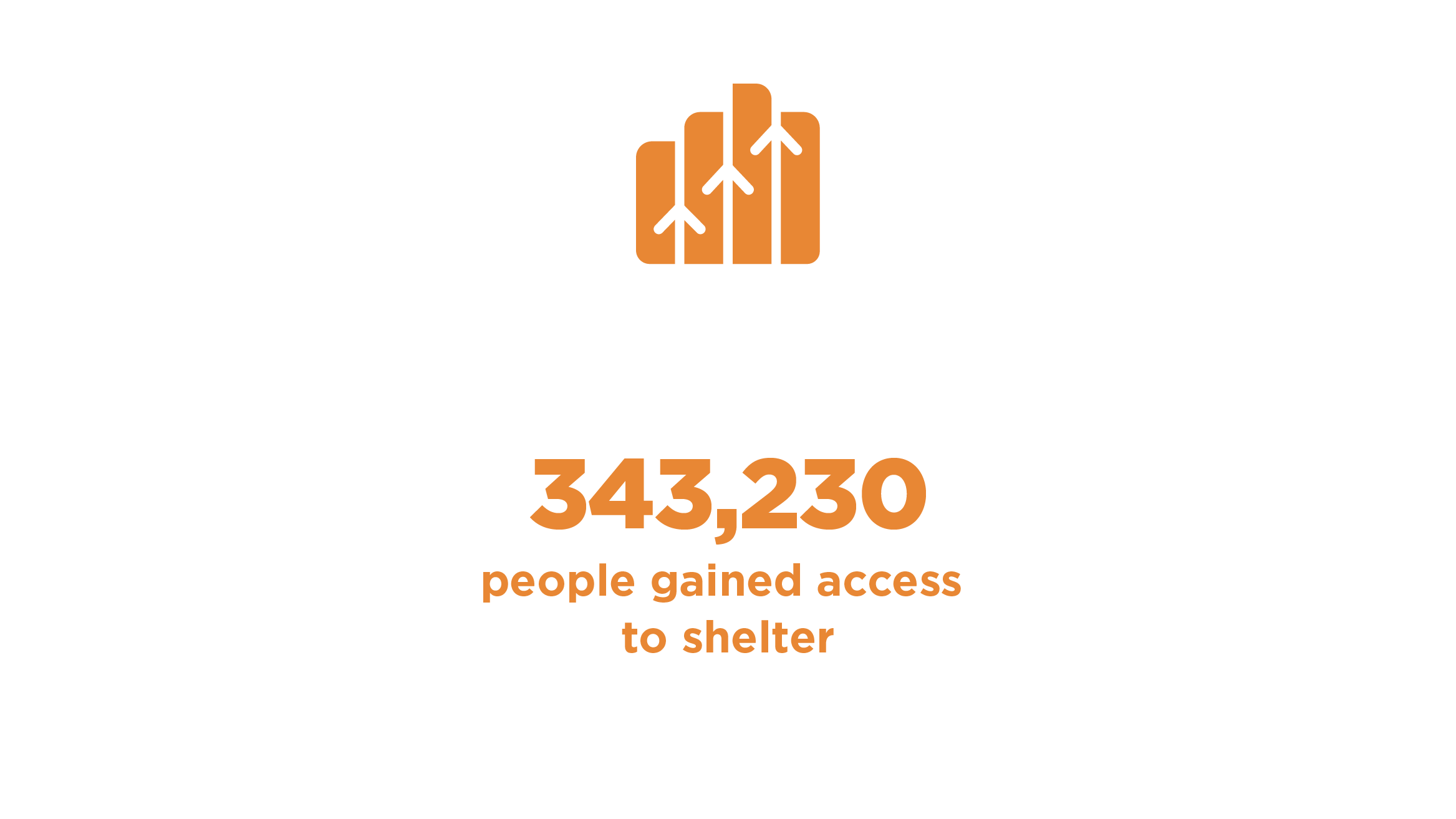 Goal 3
All people achieve dignified and resilient livelihoods in flourishing landscapes
A savings strategy helps women grow businesses
Irma Sales lives with her husband and children in Arroyo Grande, in the municipality of La Democracia, Guatemala. As her family's sole support, she sold sandwiches, tamales, bananas and flowers, and dreamed of starting a business.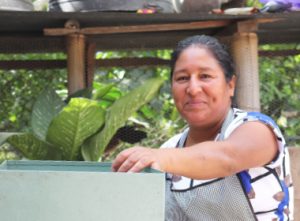 Access to financial institutions is limited or non-existent in rural Guatemala. The nearest bank is often too far away, the required minimum savings are high, bank fees are prohibitive, and many poor households do not trust banks.
"When the [idea of a savings] group was introduced … I knew it would be a good opportunity," she says. Irma and the 14 women in her savings group know and trust each other. "I established weekly savings goals of at least 20 quetzals [$2.50] and up to 100 quetzals [$12.50]. It wasn't easy," she remembers.
Irma used her savings to purchase a corn and coffee mill. Now people in her community no longer need to travel long distances to grind their crops. The money she charges for use of her mill has purchased a freezer that allows her to sell ice cream and chocolate-covered bananas. Next? "I hope to start a small poultry business."
I used to hide my money at home, but now I have the group, I am happy because we trust each other and I know that our money is safe.
–Irma Sales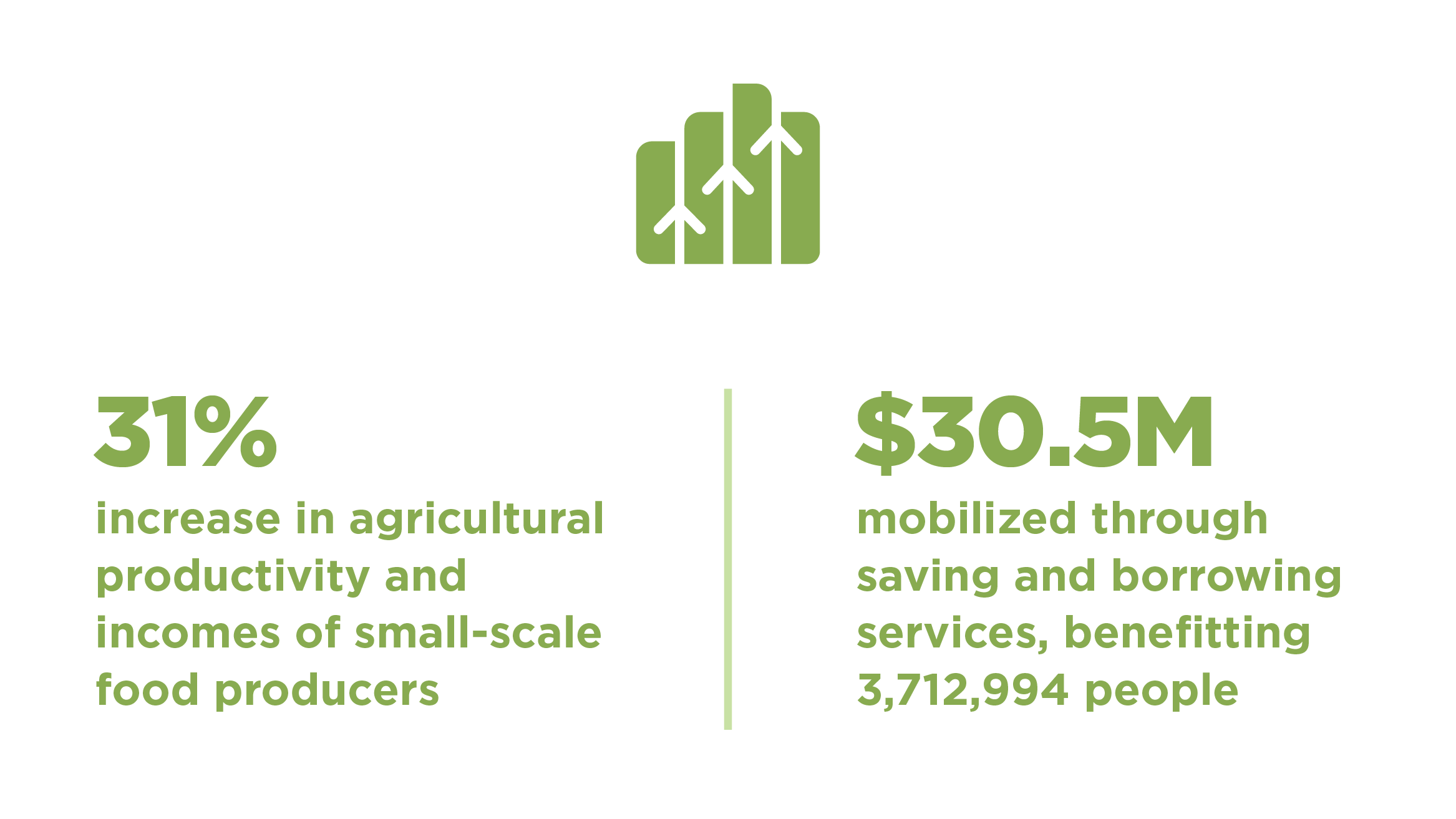 Goal 4
All children reach their full health and development potential in safe and nurturing families.
Fearlessly fighting two killer diseases at once in Benin
Historically, malaria strikes economically and socially disadvantaged populations—particularly young children and pregnant women in Sub-Saharan Africa. But those same populations suffer dramatically under COVID-19 when physical distancing is difficult, clean water for hand-washing is not always a given—and diagnostic testing and treatment are limited.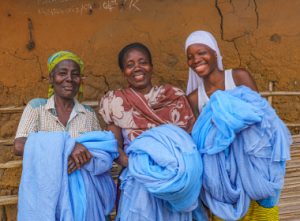 CRS immediately developed a contingency plan approved by the National Malaria Control Program, the prime recipient of a Global Fund award. Integrated testing and treatment protocols let CRS train thousands of staff members as well as partner staff to protect themselves and others from COVID-19, while continuing to safely prevent, diagnose and treat malaria.
Quickly adapting to door-to-door distributions to avoid gatherings at distribution points, and adopting physical distancing and hygiene behaviors, community health workers safely deliver sufficient nets to protect 13 million people.
"We work with 2,748 community health workers who deal with malaria cases in children under the age of 5," says Hervé Gbegnide, project coordinator for CRS' community-based malaria project. "All these measures make it possible to respond to COVID-19 by avoiding the spread of the disease among staff, among community health workers and the communities where we work to ensure the continued treatment of malaria cases."
Benin couldn't afford to ignore either malaria or COVID-19.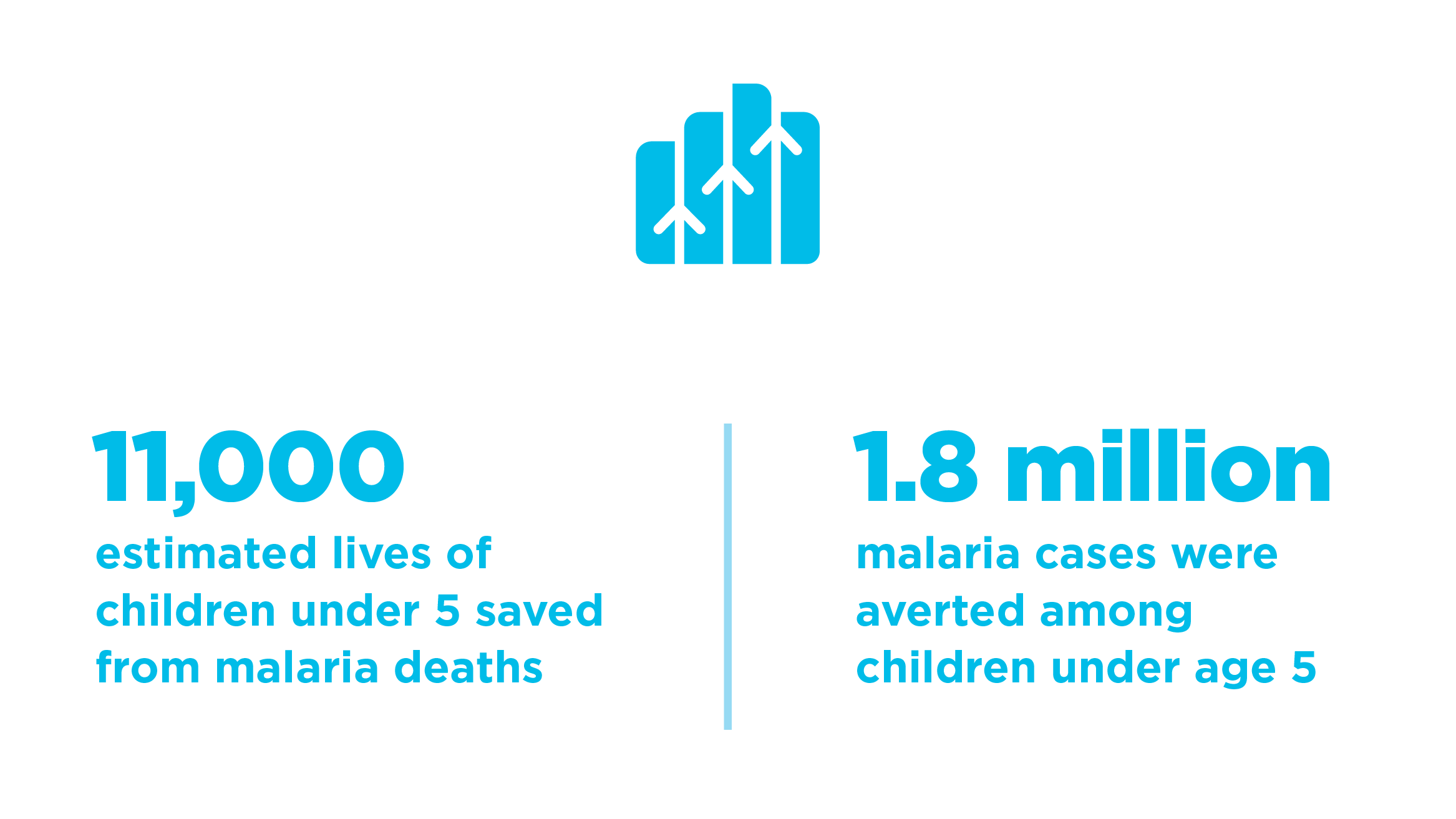 Goal 5
All youth are empowered to thrive
A bright new light in Bashiqa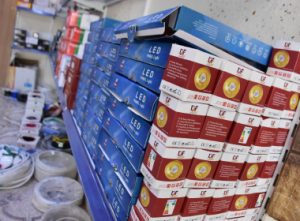 Salim* and his brother ran their father's home lighting store in Bashiqa, a small town in northern Iraq, until ISIS attacks forced families to flee. They returned to an empty shop and couldn't afford to reopen.
Disheartened, Salim struggled to move ahead. But then he discovered Shared Future, a project that works to rebuild broken trust in ISIS-affected communities and help young people start businesses or find employment. Shared Future is funded by the U.S. Agency for International Development and implemented by CRS, YouthBuild International, Caritas Iraq and Iraqi Al-Amal Association.
After graduating from the intensive entrepreneur training program, which developed leadership, business management, financial planning, customer service and budgeting skills, Salim used a cash grant to open his own home lighting shop.
"I was able to buy the merchandise I wanted, repaint and expand the shop," says Salim. Seeing his shop thrive, Salim is thinking about growing the business. "The project supported me mentally, psychologically and financially. I'm really thankful that Shared Future helped me climb the ladder of success."
*Names have been changed to protect the privacy of individuals.
The project urged me to work hard, make a decision and change myself.
–Salim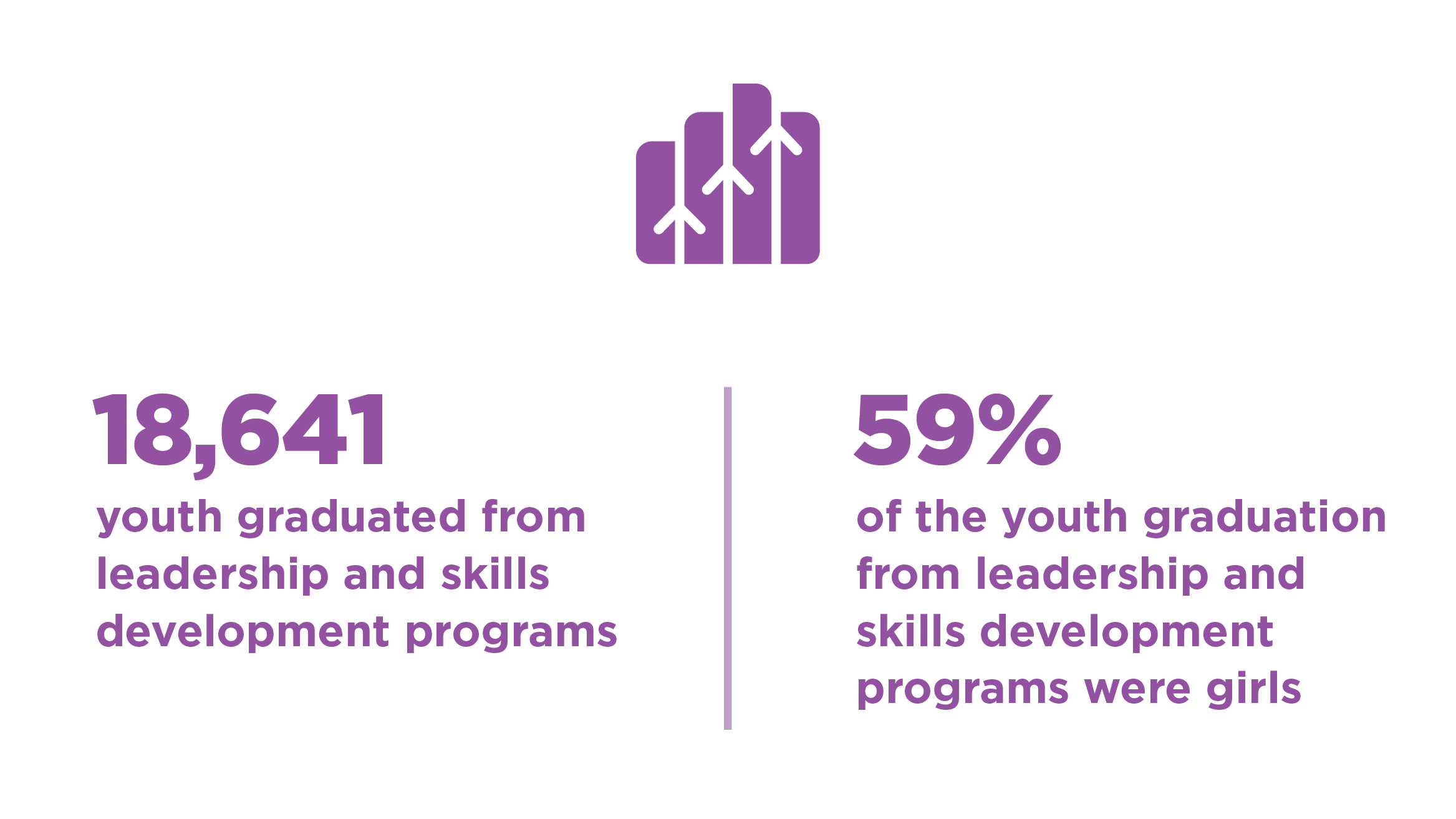 Mission & Mobilization: A movement of millions to combat global poverty, violence and injustice
In 2019, CRS' Church Engagement division was renamed Mission & Mobilization to better reflect the division's repositioned goal: To affect transformational change at scale for the world's most vulnerable by influencing U.S. systems and structures and increasing private resources through building a movement of individuals.
To achieve this goal, Mission & Mobilization is mobilizing action around issue-based campaigns to address the world's most pressing needs. CRS successfully kicked off two issue-based campaigns—Lead the Way on Hunger and Lead the Way on Migration—to mobilize the Catholic community in the United States.
Additionally, the division is fostering communities of CRS supporters across the United States—through CRS Chapters and Clubs—whose collective impact is measurable and cultivates a deep sense of belonging. More than 75 chapters and clubs have been established, and members are provided with training and leadership opportunities in advocacy, fundraising, public speaking and organizing.
A recent success was recognized when CRS' chapter members and constituent advocates were thanked by name on the U.S. House floor by members of both political parties during the passage of the Global Child Thrive Act. This bill's passage is testament to the power of the robust advocacy efforts of CRS Chapters and Clubs and individuals.
Interested? Sign up to join the movement and create a more just and peaceful world.
Note: Due to travel restrictions, the photography in this year's annual report was largely shot pre-COVID-19 and often shows people not wearing masks or observing physical distancing guidelines.