Inviting Catholics to walk with us on their faith journey.
Inspiring and motivating Catholics in the United States to serve the world's poor is an equally important part of our work. That means reaching out to the faithful so we can help each other live in solidarity with our global brothers and sisters, and create a better world.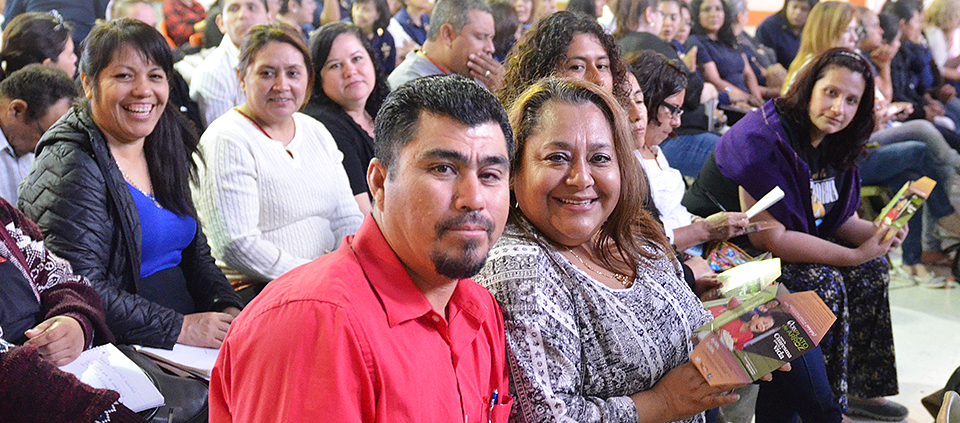 Photo by Vivi Iglesias / CRS
Building bridges with Hispanic Catholics.
By strengthening the New Evangelization, CRS encourages missionary disciples to serve the entire Church as followers of Jesus. An important part of our outreach is V Encuentro, the United States Conference of Catholic Bishops' effort to identify and address the needs, aspirations and contributions of Hispanic Catholics.
With the tremendous growth of Hispanic Catholics, CRS worked with more than 1,000 Hispanic ministry leaders throughout the year to welcome these Hispanic communities to the Church through V Encuentro. We have provided thought leadership, sponsorship and staff resources for this important ministry, including collaborating in writing the V Encuentro guide, "Instrumentum Laboris" for engaging 1 million Hispanic Catholics in 2017 and impacting 7 million Catholics by 2019.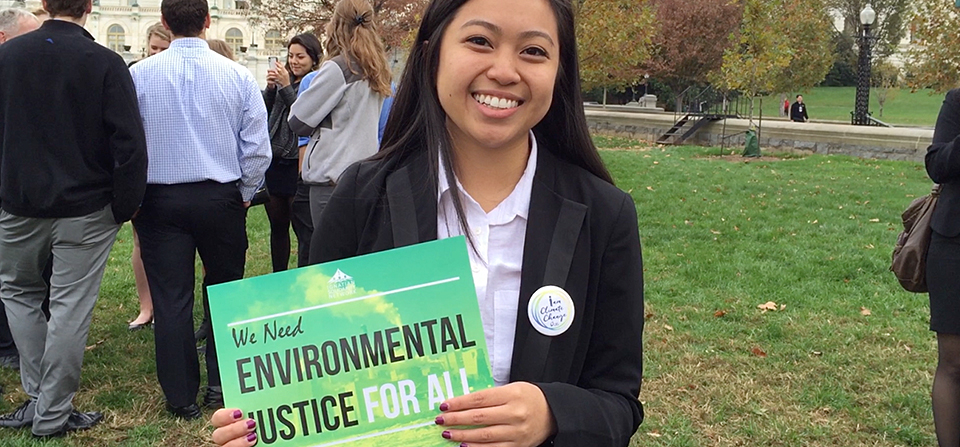 Partnering to Protect our Common Home.
CRS complements our humanitarian and development work overseas with policy analysis and advocacy at home. Every 2 years, we prioritize policy issues after analyzing global and regional trends, and identifying issues that impact multiple regions of the world.
Recognizing that college students are effective change agents, the CRS Advocacy and CRS University teams saw an opportunity to engage these leaders of the 21st century by mobilizing their strength around an issue they care about—protecting our common home.
In accordance with Holy Father's message that the "… climate is a common good, belonging to all and meant for all," college students on campuses nationwide rallied together in a year-long campaign to protect our common home and fight for environmental justice. Close to 450 students from 101 colleges and universities registered for the campaign, including 37 schools that were new to the CRS University program. We also were able to expand our reach by building our social media capacity—paving the way for new advocacy tools, partnerships and a healthier planet.

Post-Campaign Survey Results.

72% of respondents reported the campaign was helpful in increasing engagement or strengthening chapter activity

69% of respondents reported they would like to do additional issue-based campaigns.
"It is a great way to feel more connected with the work that Pope Francis is doing."

– Grace Lacayo, CRS Student Ambassador, Santa Clara University